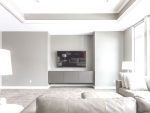 Integrated Home Audio
Integrated home audio creates an optimal audio experience without compromising the visual aesthetics of a room. An integrated, multi-zone solution ensures that everyone in the home can listen to what they want, where they want, creating their 'perfect space'.
A well-designed home audio system flows sound through your rooms like light from the windows or cool air from the AC. When you're building or renovating, we suggest in-wall and ceiling speakers. If you don't want to cut into walls or ceilings or have us pull new wires, we can suggest the latest wireless solutions.
With more and more people using streaming music services, compatibility and connection stability is an important factor when choosing your system.
We work with several premium manufacturers and can put together a system that matches your budget and your dreams.