Project: "The Nest Villa"
Location: Barari Nest
Type: Villa
Bedrooms: 5
The Nest, located in the exclusive 'Barari' development in Dubai is one of the greenest, lushest neighborhoods that one can choose to live in.  The artistic owners of the home wanted to complete a renovation, personalize the space and make it their own before they moved in. During the renovation, we upgraded all lighting to smart, installed our wireless switches, and connected new smart thermostats to our Signature 4.0 unified control system.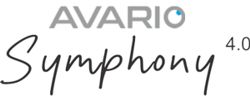 System Type:
Wireless Retrofit
Take a closer look at the enhancements in this project: