Cost-Effectively offer your customers a secure & flexible smart home option
with Keystone 4.0™ for developers.
(Before your competition does)

The Keystone 4.0 ecosystem is designed specifically for integration into properties at the developer level with integrations, customisations, and features that other systems simply can't offer. This incredibly flexible platform provides a cost-effective, smart, or 'smart ready' environment that can be white-labeled, and tied into smart city and building, or community management systems.
Your Brand
Optional white labeling of the control app, hardware & documentation
Smart Selector
Tenants have full control over the level of 'smart' in their home with a manual switch at the DB.
API
Easily integrates smart home functions and sensor data with current and future systems.
Dedicated Support
Your customers are provided with dedicated 24/7, branded technical support.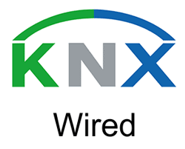 Futureproof
Compatability with internationally standardised protocols means easy integration and offers better protection of your investment than with proprietary systems.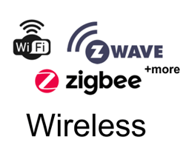 Whether you decide to use Avario SmartSelect or any other platform, we have a team of professional hardware and software engineers, consultants, and designers that are available to assist you in planning, marketing, and designing a smart strategy for your development.