Yacht Lighting and Automation
Avario fits perfectly into yacht and pleasure boat applications. As an advanced Yacht Lighting and Automation solution, it can be added at the factory or as an aftermarket add-on. In addition to interior and exterior lighting, environmental and security automation, we can also integrate underwater lighting, accent lighting and window covering controls.
With Avario's advanced lighting control system you can customize colors, intensity and even animate lights. Designers and owners have limitless possibilities unmatched by other systems on the market.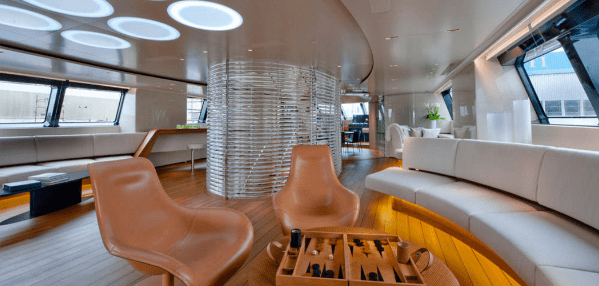 If you are a yacht or pleasure boat manufacturer and want to find out about what you can do with Avario, we would like to speak with you. Please contact us via the form below.